We provide:
We have a standard formula to determine how many Light Blue (Container recycling) and Dark Blue (Paper recycling) carts each property should have.
Based on waste characterization studies, the formula is:
# of units X 0.3 = total cubic yards of garbage and recycling generated
Of those total cubic yards of garbage and recycling, 20% can be Container and Paper recycling, and 10% can be Cardboard recycling. Quantity and Quality standards apply for Cardboard-only bins.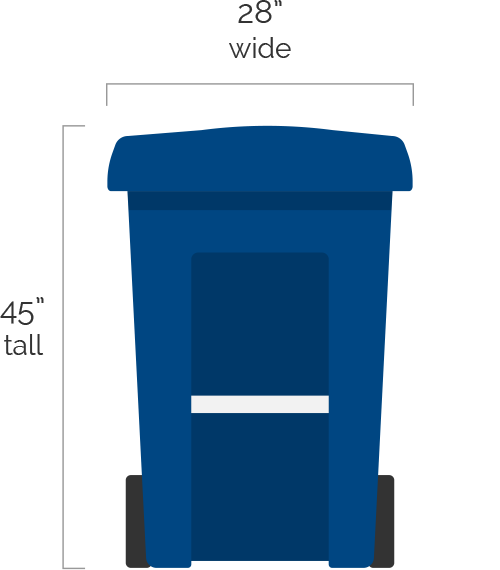 Dark Blue Cart
34″ deep
Light Blue Cart
34″ deep
Dark Blue Cart
for papers products
Catalogs, magazines, paperblack books
Newspaper and inserts
Junk mail
Paper boxes (cereal, tissue, etc. remove inserts)
Office paper
Non-metallic gift wrap and greeting cards
Cardboard (small pieces ok, see below)
Light Blue Cart
for containers
Glass bottles and jars*
Metal cans
Plastic bottles and tubs* (i.e. shampoo, detergent, yogurt)
Milk, soup and juice cartons*
Clean foil ok
*Rinse containers, remove and recycle lids.
What else can I get rid of?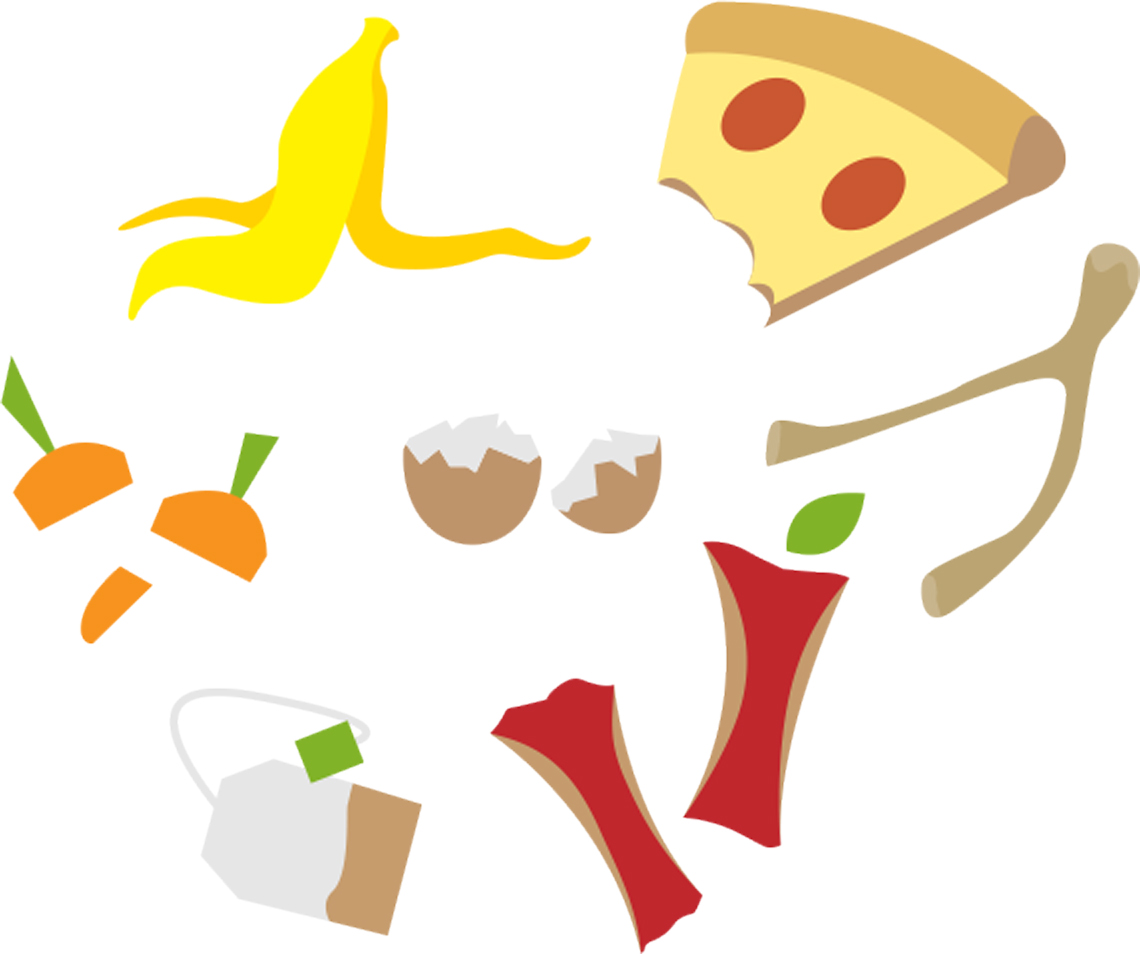 Multi-family food scraps
In November 2018, a drop-off option for residents of apartments and condominiums in Sunnyvale was made available at the SMarRT Station Recycling Center.
There is no charge to drop-off
Bag all items in clear plastic bags or compostable bags.
Food items included:
Fruit and vegetable scraps
Shells, peels, pits and bones
Tea bags, coffee filters/grounds
Cheese, dairy products
Spoiled, moldy or freezer burned food
Pet foot (no pet waste)
All food should be in compostable or clear plastic bags (i.e., produce bags). For more details go to FoodCycle at Sunnyvale
If you live in an apartment or condo, you might pick up a countertop pail for food scrap collection at the SMaRT Station office or Utilities counter at City Hall. Bring proof of residency to receive a pail.